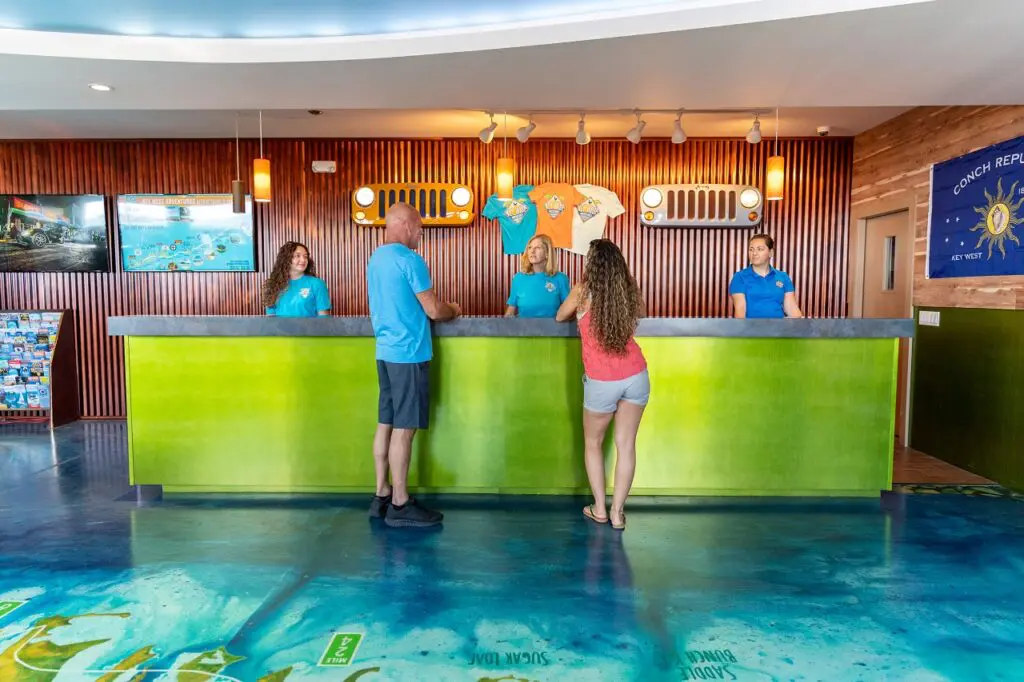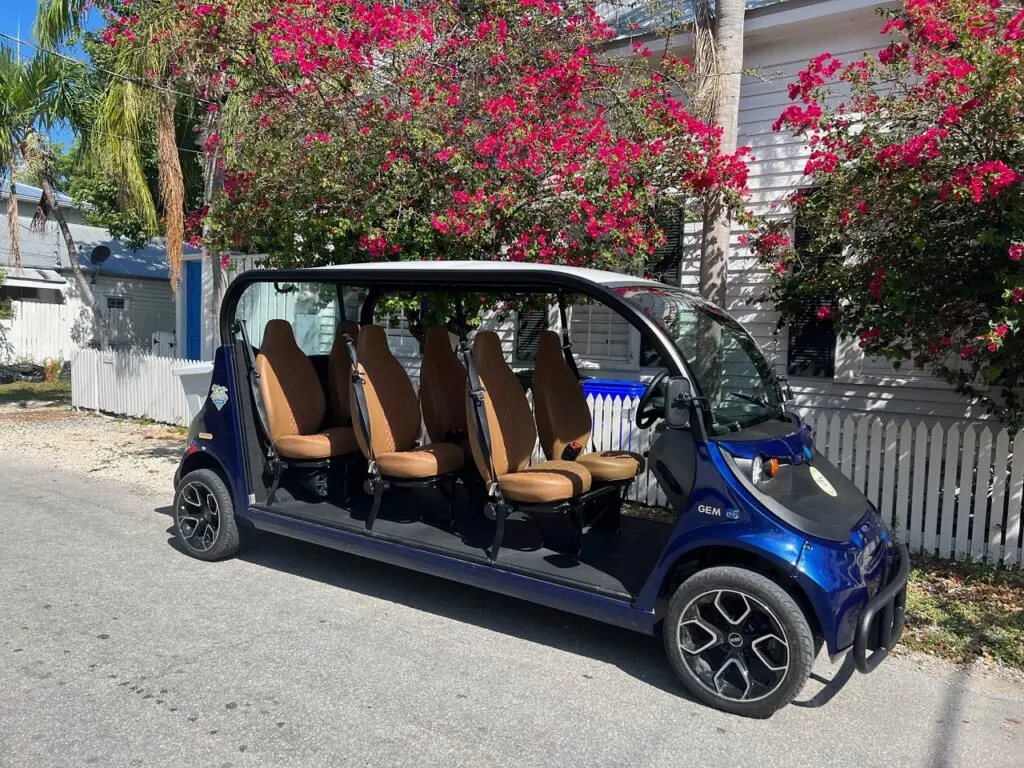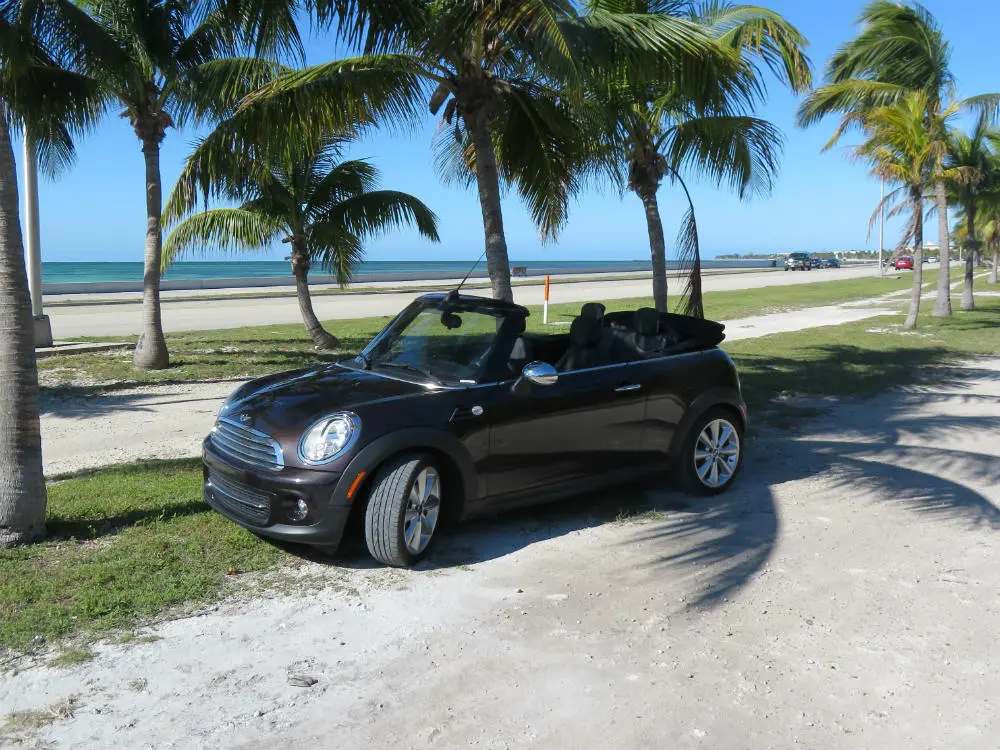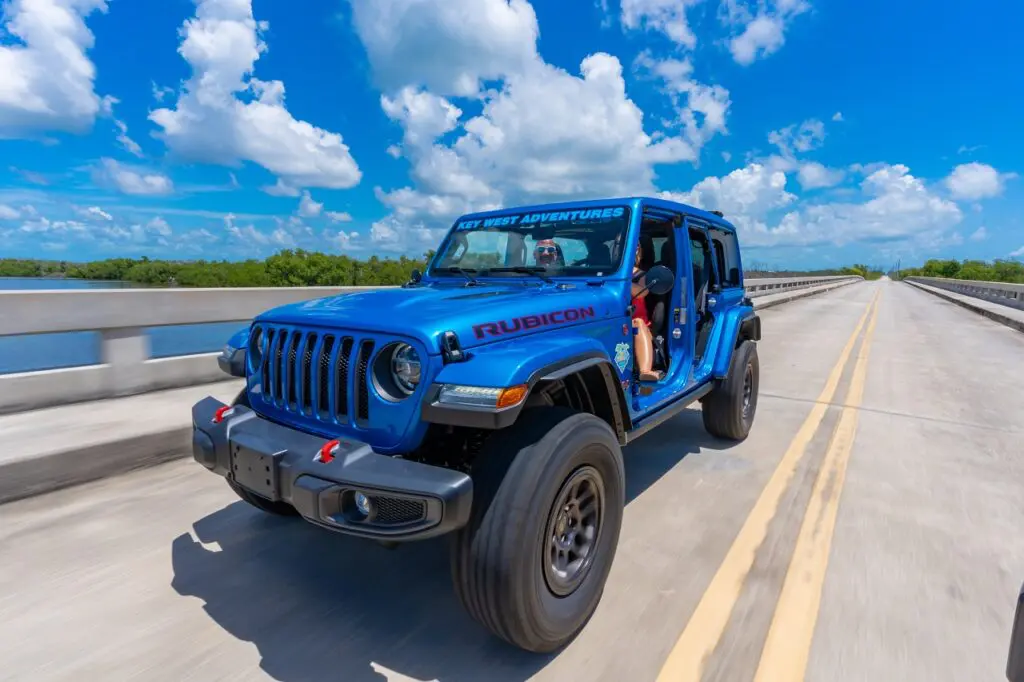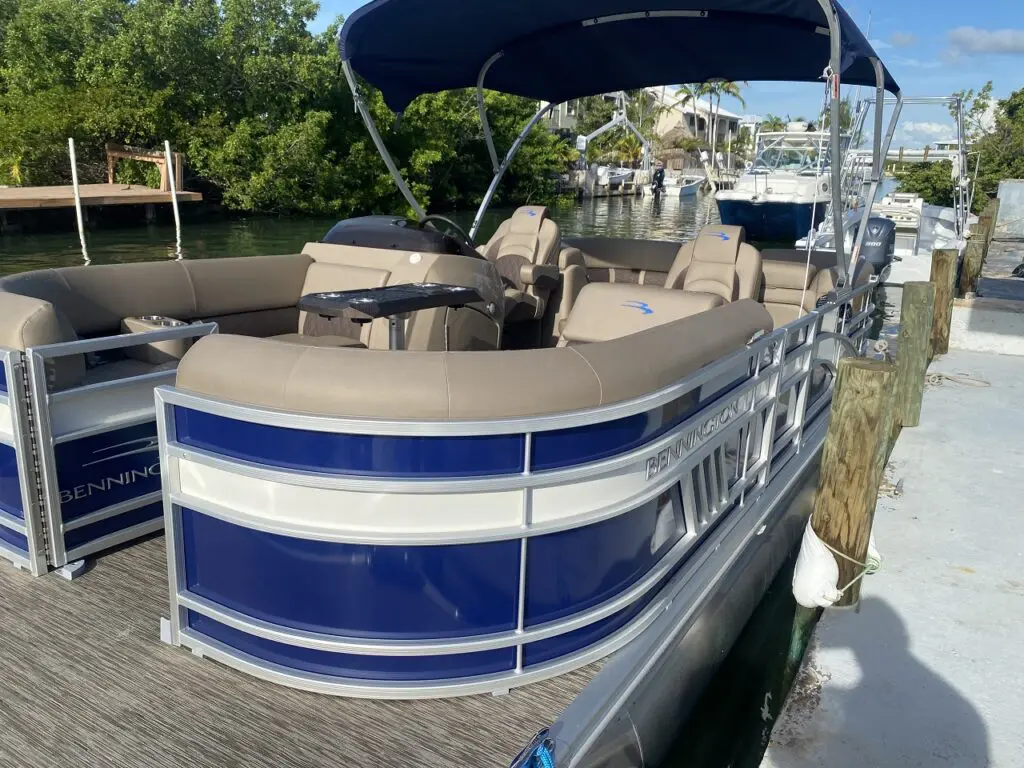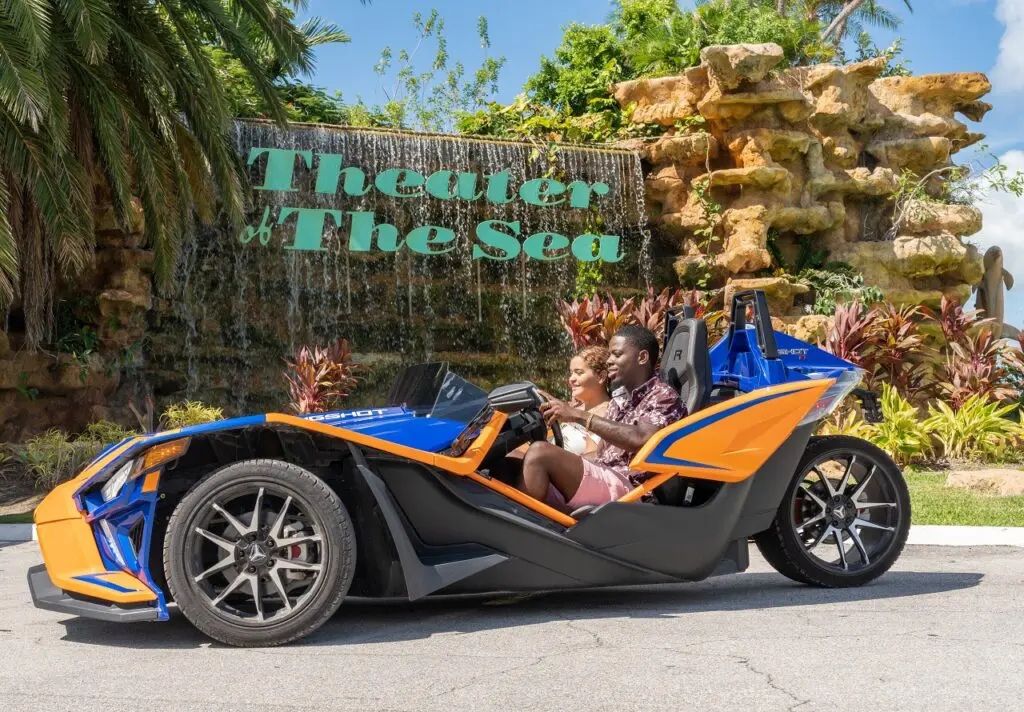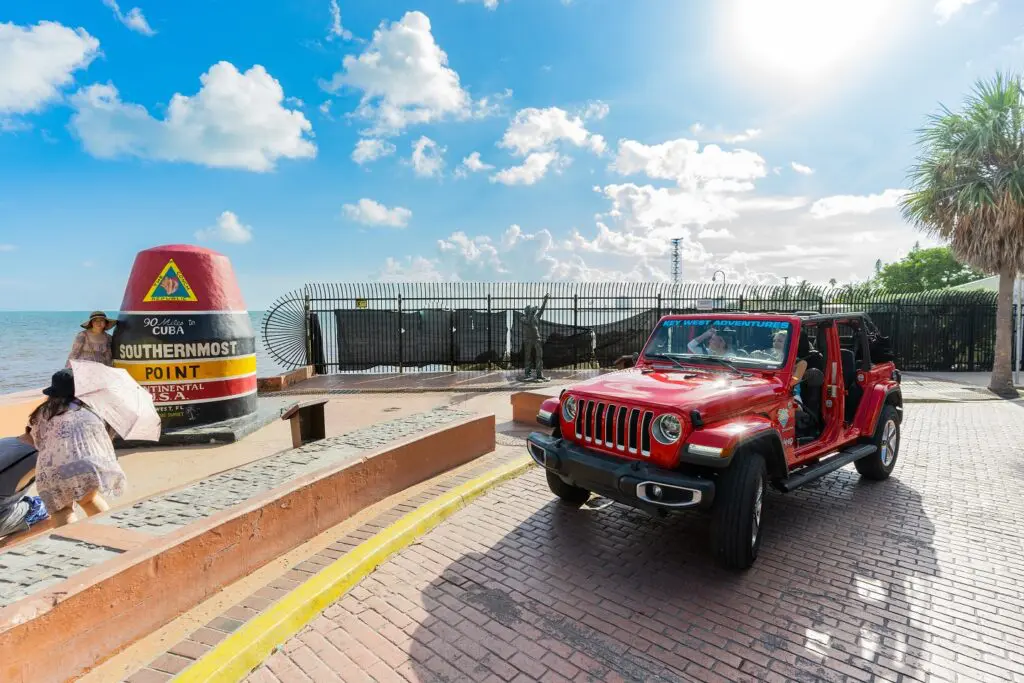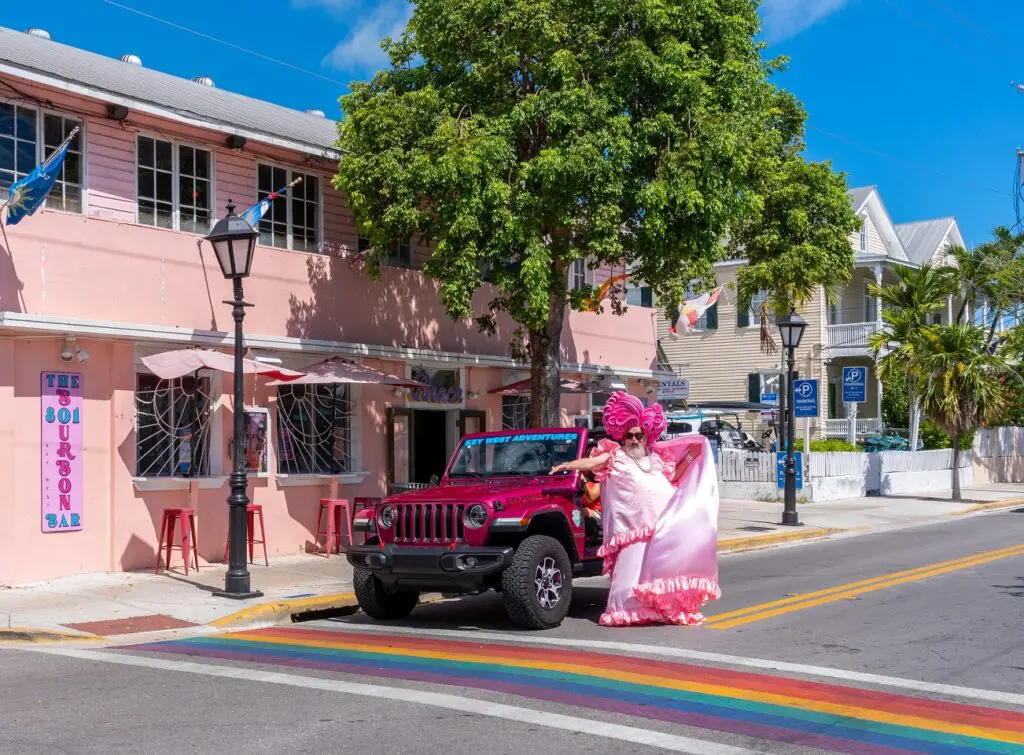 AMERICA'S MOST SCENIC DRIVE!
Convertible Jeeps, Minis, and Slinghsots and the Florida Keys are like palm trees and sunshine. They were meant to be together. Bring Key West, Marathon, Islamorada, and Key Largo into the realm of your vacation. See more of Key West. Drive the legendary Overseas Highway. Cross the Seven Mile Bridge. Skydive in Sugarloaf. Scuba or Snorkel at Looe Key. Hit the beaches at Bahia Honda and Sombrero. All the top tourist activities in the Florida Keys come into play in your top-down/doors-off Jeep Wrangler, Polaris Slingshot, or Convertible like a Mini. The Turtle Hospital, Dolphin Research Center, Aquarium Encounters, and Theater of the Sea all reside along US-1. You're an adventurer. Get a Jeep. Don't settle for a standard rental car. Get more likes from pictures of you and your posse with your Jeep posted and shared all over Facebook, Instagram, and Snapchat. Whether you just want a Jeep for the day or want to ride like a local during your entire stay (rates comparable to most rental convertibles). We also rent Polaris Slingshots, Bennington Pontoon boats, cars, minivans, and economical Jeep Renegades. We have beach chairs, umbrellas, and coolers with ice to make a beach day. We have maps and tips to help you get the most out of your time in the Keys. Plus, WE PICK YOU UP AND RETURN YOU (during business hours), OR DROP YOU AT THE AIRPORT, FOR FREE IN THE KEY WEST and MARATHON AREA. Our Jeeps are as fun and colorful as their tropical surroundings. We have Jeeps and Slingshots available throughout the Florida Keys.
Need a long term rental?
Considering a subscription to a newer vehicle for personal or business use, but need know more?
Click below.
WHAT DO YOU WANT TO DO TODAY? WE'RE HERE TO HELP!
Whether you're in Key West for romance, celebration, a family getaway, or all of the above, let us help you turn your vacation up to 11. Just want to see the island? Explore some of the restaurants on Stock Island or Geiger Key. Going Skydiving – we have special rates for you. A day with the kids? Why not take a Jeep up scenic US1 to see the Key Deer, visit the Turtle Hospital, Aquarium Encounters, Dolphin Research Center, or Theater of the Sea? Kids love Jeeps! A day at the beach? Our Beach Package includes chairs, an umbrella, a cooler, and ice. Soft drinks are available in our lobby. Are you a foodie? The Keys hosts a long list of Flavortown and Travel channel hotspots. Are you a snorkel/scuba person? Once you've seen the underwater sights close to Key West, grab a Jeep and don't miss Looe Key or Pennekamp state park up US1. See the Navy jets take off where the end of Runway 14 meets the end of Geiger Key Road. Take a Kayak Trip. Get to a backcountry outfitter in a Jeep. We are camper friendly. Pickup and Delivery at most RV Parks in the Florida Keys.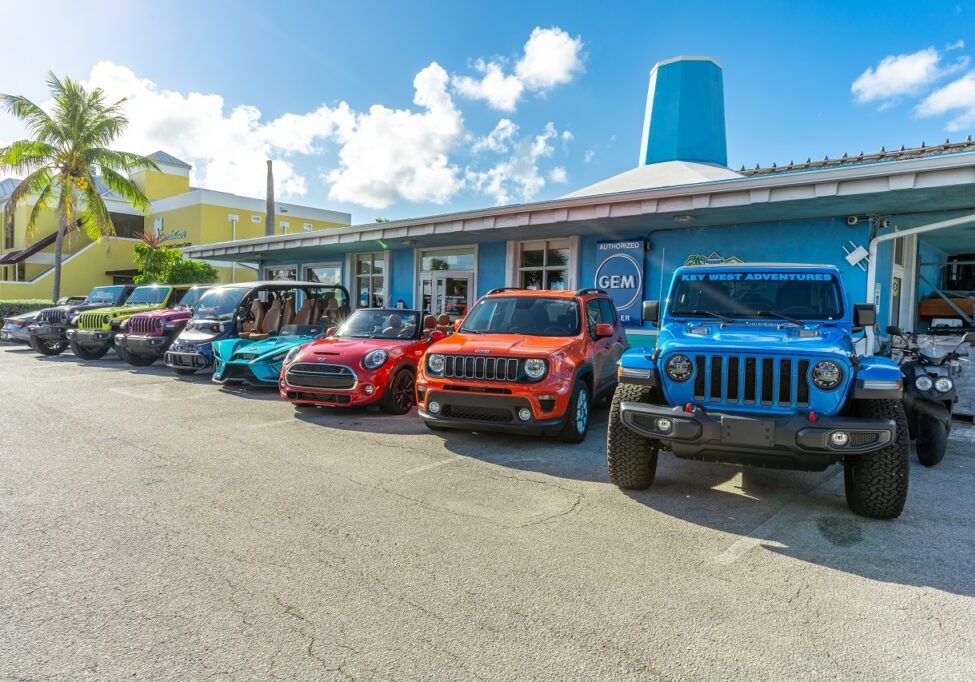 HERE'S WHAT YOUR FELLOW TRAVELERS HAVE TO SAY...
"We rented a Wrangler last September, but had to cancel due to the hurricane. No problem. Needed to rent in Key West, but return in Key Largo. No problem. We weren't able to bring beach chairs, a cooler and umbrella on the plane. No problem.
This has been one of the easiest companies to work with. We only gave a 5 rating because that's as high as we're allowed to praise them. From the woman who picked us up at our hotel to rent the Jeep, to the owner, to everyone we spoke with, the customer service is some of the best I've ever experienced. Period. Thank you Sally and everyone at KWA. We will without a doubt be coming by any time we return to the islands."  DD May 2023
Like most vacationers my wife and I rent vehicles at virtually all of our destinations. Unfortunately, like most car rental companies, they have lost touch with what it really means to provide EXCELLENT SERVICE. Not Key West Adventures! The staff there couldn't be more accommodating to the point that it was praise worthy.
When we arrived the vehicle was parked out front of their office, clean and ready to go. Typically I have to do a walk around to identify scratches, dents, dings and the overall lack of cleanliness of the vehicle. My wife and I are particular about our own vehicles so we typically end up having to clean windows, etc. before we leave. Not this time! The car was new, clean inside and out. How refreshing. All we had to do was to get into it and drive away.
When we returned the vehicle a staff member dropped us off at the airport. They were professional every step of the way." KB April 2023
We highly recommend Key West Adventures to everyone. It truly was an honor and a privilege to do business with them."
Key West Adventures is honored to receive the 2023 Trip Advisor Certificate of Excellence, though we've lost track of how many years in a row we have received this award.
See more reviews at Trip Advisor